Something Different for Joomla
Recently, Imam Khalid Latif, Executive Director and Chaplain for the I

slamic Center at NYU,

wrote an op-ed published by the Huffington Post entitled
"What's the State of Your Heart? "
To read the entire article in full, please click
here.


Please share with your contacts and leave a comment on the Huff Post website.

---
HuffPost Jummah: What's the State of Your Heart?
The companions of the Prophet Muhammad, peace and blessings be upon him, approached him on one occasion asking which person is the best. He responds by saying, "Every one that has a heart that is makhmoom and a tongue that is truthful." They said, "We know what a truthful tongue is, but what is a heart that is makhmoom?"
The Arabic language is so rich and deep. To help illustrate what is being conveyed by this word makhmoom, when one would say something like "sweeping the house," they would say khamamt al-bayt. As such, a heart that is makhoom is one that essentially is swept clean of anything harmful. This is easily seen in how the Prophet Muhammad responds to his companions' question with his own definition.
"[A heart that is makhmoom] is one is that conscious of the Divine and is clean, in which there is no oppression or aggression and no bitterness or jealousy." May all of us be granted hearts that are of this nature.
The world around us is so distracting and constantly draws our attention aware from developing and taking care of ourselves. Anxiety plagues our mind on a daily basis. We can't lay our heads down upon our beds in the night-time hours without our eyes staying wide open as worry takes control. The slightest of issues just set us off. We unleash a rage unlike anything seen before at the smallest of affronts. Relationship after relationship loses their strength because we fail to see that the state of the relationships we have with those around us are impacted deeply by the relationship we have with our hearts.
"Indeed, in the body, there is a morsel of flesh that if it is right then the whole of the body is set aright, and if it is corrupt, the whole of the body is corrupt. Indeed, it is the heart." -- The Prophet Muhammad

To continue reading please click here
--FOR IMMEDIATE RELEASE--

Advisory: Mayoral Candidates to Square off for the First-Time on Issues Affecting NY Muslims, Arabs and South Asians

(New York City, NY – 5/1/13) – Amidst one of the most contested mayoral elections in the recent history of New York City, candidates will take to the stage to address issues facing American Muslim, Arab and South Asian (MASA) community members at a mayoral forum hosted by the Arab American Association of New York and the Islamic Center at New York University. This November will be the first time in 12 years that New Yorkers head to the polls to elect a new mayor to lead the City and bring necessary reforms on issues important to MASA communities including religious freedom, civil liberties, public safety, education and immigration.

MASA communities continue to grow and become increasingly active in the civic process. In a recent article about the upcoming elections, the New York Times called Muslims a "long-neglected" community (See: http://nyti.ms/ZTUsn6).
Who: Mayoral candidates Sal Albanese, Adolfo Carrion Jr., Bill de Blasio, John C. Liu, Christine C. Quinn (invited), Erick Salgado,William Thompson, and members of the Arab American Association of New York, Islamic Center at NYU, Alliance of South Asian American Labor, Coalition for Muslim School Holidays, Interfaith Center of NY, Islamic Circle of North America-NY, Muslim Bar Association of NY, Network of Arab-American Professionals of NY, UNITED SIKHS
What: "NYC 2013: Electing the Right(s) Mayor" - A Mayoral Forum Moderated by NY1's Errol Louis
When: Sunday, May 5, 2013 at 2pm (Doors Open at 1:30pm)
Where: NYU's Global Center for Academic & Spiritual Life, 5th Floor, 238 Thompson Street, New York, NY 10012
Contact: Aliya Latif, aliyaplatif@gmail.com, 732-429-4268; Faiza N. Ali, alinfaiza@gmail.com, 718-724-3041

This forum is a non-partisan event meant for educational purposes. RSVP is Required.

-END-
The AAANY is a non-profit grassroots social service and advocacy organization located in Bay Ridge, Brooklyn, dedicated to serving and empowering Arab-American, Arab immigrant and Muslim communities.
The Islamic Center at NYU is the first fully established center for Muslim Life at a major university in the United States and is dedicated to fostering a sense of awareness, activism and scholarship amongst the Muslim community both on and off NYU's campus.
Zain Memon, Rashida Kamal and Redwan Hussain were each named one of the 15 most influential students at NYU in 2012. A profile for each student is featured in today's Washington Square News Article entitled Most Influential Students 2012. To read the entire article in full, please click here.

Please share with your contacts and leave a comment on the WSN website.

---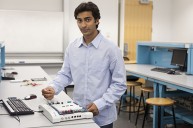 Posted on December 13, 2012
by
Stefan Melnyk
NYU-Poly junior Redwan Hussain has devoted his time to build a bridget between NYU's campuses in Washington Square and Brooklyn. Read More »
---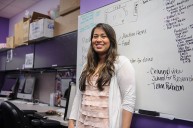 Posted on December 13, 2012
by
Kristina Bogos
In hopes of having her fellow students realize their potentials, Rashida Kamal has been selflessly serving her neighbors in need. Read More »
---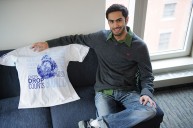 Posted on December 13, 2012
by
Charles Mahoney
With his passion to spread social justice, CAS senior Zain Memon successfully hosted Fast-A-Thon this year.Read More »
Recently, Muneeb Syed,

Senior

at New York University and ICNYU Student Leader, wrote an op-ed published by the Huffington Post entitled
The Impact of S

ervice
.
To read the entire article in full, please click
here.


Please share with your contacts and leave a comment on the Huff Post website.

---
This past weekend, I had the privilege of volunteering with a couple of friends in Brighton Beach, Brooklyn. This area was designated region A and the reasons were obvious days after. Brighton Beach had water levels as high as five feet, flooding just about every basement in the neighborhood. Many families lived in these basements, and now found themselves homeless. The streets were filled with their damaged belongings and valuables. Many just sat outside their homes trying to figure out what to do next. Clearly the water and food that we had to offer wasn't going to be enough. And yet when we offered it to them, there was such a sense of gratitude and appreciation on their part.
One particular woman was tirelessly cleaning her basement when we arrived at her place. As we told her who we were and the few items we could offer her, she read off a list of other families in the area who needed the goods much more than her. But she concluded by admitting that, "in a few days I may be in need of food and water." The innocence of her statement was incredible. She could've simply taken what we offered at that very moment and stored it for later but she passed it up because she was conscious of others who were in more dire need at that very moment. Her concern even in such trying circumstances was inspiring.
Sadly enough these New Yorkers who had their basements flooded and property damaged weren't even the worst hit. This highlights the severity of the storm. Hurricane Sandy was responsible for the death of 48 New Yorkers and over 100 individuals worldwide. For a lot of families, the possibility of a complete recovery is impossible. There's nothing that can be said or done to a mother who lost a child that will bring her any justice. That's the value of a life and this storm was responsible for providing such a devastating blow to many families.
One particular story that stuck with me is that of a mother who was driving in the midst of the storm with her two boys, ages two and four, when suddenly she hit a pothole and became stuck. She wasn't able to drive her way out of the hole and the swarms of water began to engulf the car....to continue reading
please click
here.
as'salaamu alaykum

As you most probably know, there is a Hurricane watch for our area for the next few days. Updated information from the NYC Office of Emergency Management can be found by clicking here. Please do your best to visit it. Learn more about preparing for coastal storms with OEM's Ready New York: Hurricanes and New York City guide.

The Islamic Center at NYU will be closed, along with the rest of New York University, from 5pm today through all of Monday. All events, programs, halaqas, classes, and prayer services will be canceled for Monday. We will send out an email tomorrow in regards to any changes on Tuesday.


In anticipation of the Hurricane, we will need volunteers to help with clean-up and our community members who are affected by flooding and other damage.
Our volunteers will be working with Islamic Relief and the Red Cross. If you are interested in volunteering, please fill out this form with your information so that we will be able to get in touch with you should the need arise. Again, the form is available here.

The MTA will shut down all subway, bus, and commuter railroad service at 7 PM, Sunday. For more information, visit the MTA website.
Should you find yourself in a place after the storm in which you need assistance, please do let me know and we'll do our best to send volunteers to help you.

I would encourage you all to stay at home unless there is some strong need or emergency that requires you to leave. If you have any questions, suggestions or concerns, feel free to reach out to me inshallah.

-Khalid

________________________
Imam Khalid Latif | University Chaplain | New York University

Executive Director | Islamic Center at New York University
Phone: 212.998.4712 | Email: kl442@nyu.edu | www.icnyu.org

238 Thompson Street | Suite 491 | New York, NY 10012 | USA
Department Chaplain / Inspector | NYPD | Phone: 646.234.5517
Recently, Imam Khalid Latif, Executive Director and Chaplain of the Islamic Center at NYU, wrote an Op-Ed published by CNN entitled My Take: Muslims Must Engage Politically, Look Outside Themselves. To read the entire article in full, please click here.

Please share with your contacts and leave a comment on the CNN website.
---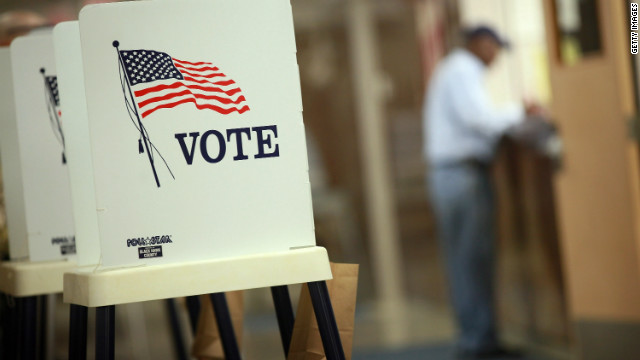 October 25th, 2012
01:00 PM ET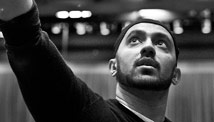 Editor's Note: Imam Khalid Latif is a chaplain for New York University and executive director of the school's Islamic Center.
By Khalid Latif, Special to CNN
My wife and I were on our way into Bed, Bath and Beyond in late August when I decided to check my office voicemail from my cell phone. I told her I'd meet her inside. When I did, she asked whether I had any messages.
"Just one," I told her. "I was asked to deliver an invocation at this year's Republican National Convention." She responded with a smile on her face, "Of course you were," and then showed me the pillows she'd selected.
I didn't get a chance to decide whether I would accept the invitation, as Hurricane Isaac changed the RNC schedule and made the decision for me. But before the impending storm blew me off the schedule, I sought advice from friends and colleagues. What were the implications of my participating at the RNC? Would it make sense?
One conservative, evangelical Republican friend told me that it would have been a great way to start a conversation with members of his party who are fed up with the current platform and, amongst other things, the party's highly anti-Muslim and Islamophobic rhetoric. Now, it seemed, that conversation wouldn't happen.
But I couldn't understand why it must take a Muslim standing on an RNC stage to get people talking. Is that really the only way a Muslim voice can be heard in the political arena? Realistically, it's not. The other options just require more time, strategy and patience....to continue reading, please click here.
<< Start
< Prev
1
2
3
4
5
6
7
8
9
10
Next >
End >>
Results 1 - 7 of 201
Sitemap
| © 2008 Islamic Center at NYU | All Rights Reserved